I ended up changing a few character designs from my original Pig Girl sketch, found here.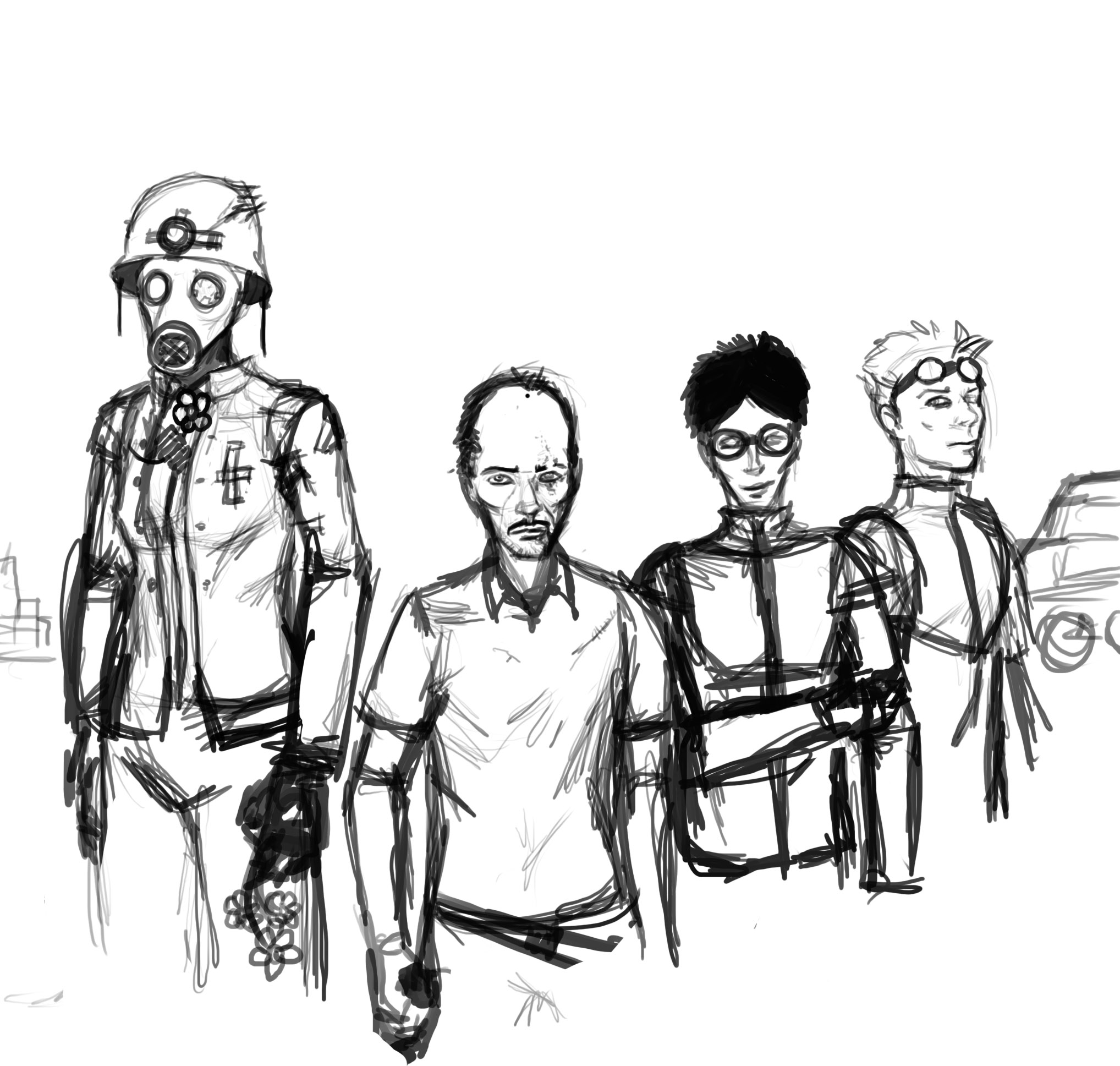 Here's a newer sketch of the current three characters: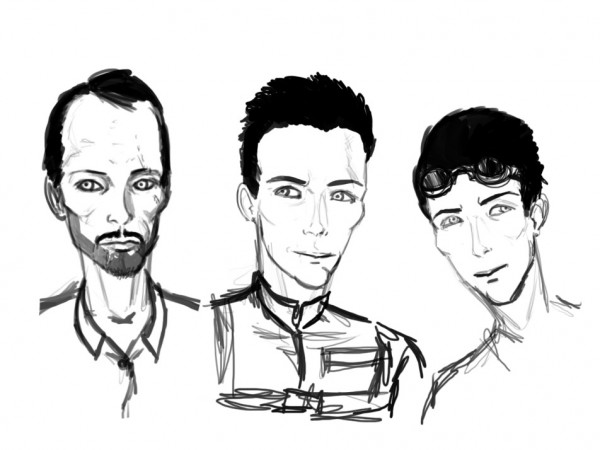 The first one (Wallace) is visually a little more composed and a little less disheveled. As for Victor and Reginald, I ended up making them visually similar to underscore their bonded, world-of-their-own nature. There's another reason for that, one which will become apparent in time.